Celebrating #AdventureMoms
"If it is both terrifying and amazing then you should definitely pursue it." - Erada
At Kammok, we are inspired by #adventuremoms. In fact, our brand symbol is the female kangaroo! The Roo symbolizes our core values of love, community, and adventure in a powerful way. She nurtures her young, the joey, in her pouch, protecting it from the harshest conditions in the Australian outback. She also does not do it alone. Kangaroos adventure in groups of ten or more, and these groups are called mobs. That's what the extended family of Kammok — what we affectionately call our MOB (Moving Others Beyond) — celebrates all over the world: love, community, and adventure.
This week we are celebrating the moms and communities around the world who dare to dream greatly for their children and the children in their extended communities. Being a mom is a life changing adventure; thank you to these six #adventuremoms who inspire us.
Karen McCord | #AdventureMom to Linley, Tanner, and Leslie
A favorite quote on motherhood: "There's no way to be a perfect mother and a million ways to be a good one." - Jill Churchill ... and "Because I'm the mom!" That usually nips a lot of things in the bud!
A favorite adventure memory: Our kids were 5, 7, and 10 and we were on a 5 mile hike in the Grand Tetons. Dad was leading and I was bringing up the rear and watching for bears! Our halfway point was a sapphire blue lake, we ate snacks, dipped our feet in the water and watched bald eagles fly overhead. No one else around - just us and nature. The kids made bracelets and gave out awards like "best trooper"...good memories.
My kids say I say this a lot to them, "I wish you grew up in the 70's!" That's when we played outside from sun up to sun down and we played hard and were always dirty - and that's the best" Here are few favorite shots from my adventures with my mom and siblings...and a few decades later, my kids! - from Mount Rainer in 1968 to Alaska in 2015.
Click on images below to scroll gallery ↓
Holly Cunningham | #AdventureMom to Ellie and Baby #2 (arriving this month!)
A favorite quote on motherhood: "We can do no great things, only small things with great love." -Mother Teresa
A favorite adventure memory: My little ones take me on adventures every day. Whether it's enjoying a brisk Austin swimming hole after a picnic of PB&J's, or admiring a caterpillar on our doorstep, they cause me to slow down and enjoy creation through their innocent eyes! Being a mom changes things. Hikes are slower. Miles are fewer. But now I see greater beauty along the way, and little moments become more memorable.
I'm grateful for my mom (in the first two images below) for loving us unconditionally and for making every moment count.
Click on images below to scroll gallery ↓
Brooke Miller | #AdventureMom to Mahliea, Deianna, Kaiden "Tigo", and Irie
A favorite quote on motherhood: "If it is both terrifying and amazing then you should definitely pursue it." -Erada
A favorite adventure memory: These days my favorite adventure memories with my kiddos tend to take place in the back yard, on the Austin greenbelt, or in our neighborhood parks. From simply catching rollie pollies with our littles ones, to hammock chats with our big girls, these little moments in the midst of our overall adventure of "life" always stand out.
Click on images below to scroll gallery ↓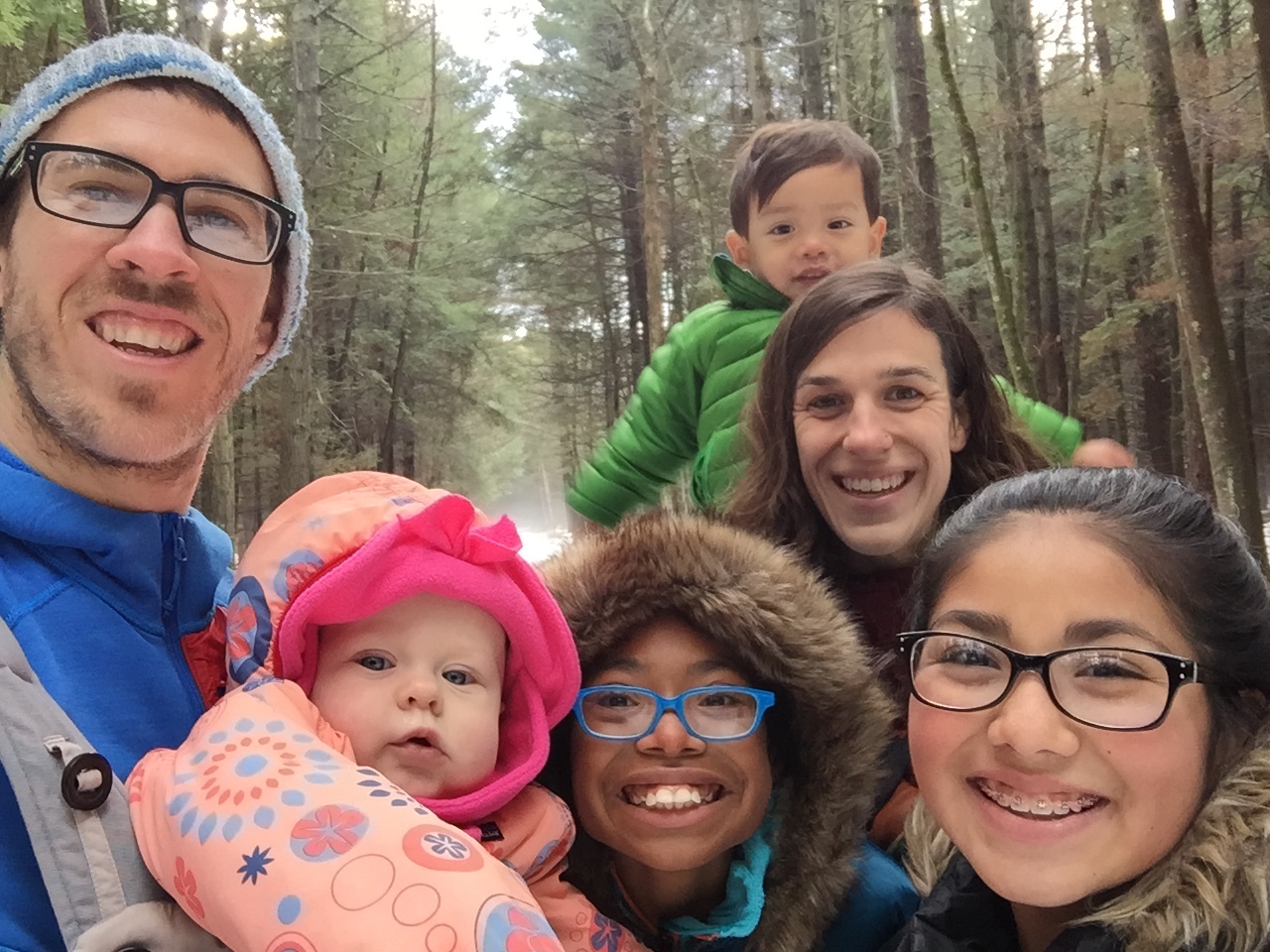 Caroline Walker | #AdventureMom to Maddie
A favorite quote on motherhood: "I feel guilty when I'm working and not with Honor. But I do love to work, and I know that will have a positive influence on who she becomes as a person and a woman." - Jessica Alba

A favorite adventure memory: I am a military wife. My husband and I have lived apart for the majority of our relationship and our marriage, four years. My favorite memories with my husband have always been running in our respective cities to get a glimpse of each other's lives as we're apart while experiencing our love for running and the outdoors together. I thought having a baby would change our adventurous side - with a newborn, the every day routines, like taking a shower, are now considered to be a luxury. Oddly enough, my favorite adventure as a new family was when Maddie was two months. We woke up early Saturday morning and my husband asked if I'd be down for a last minute adventure. Not thinking much of it, I agreed. I was blessed with a surprise: we grabbed a coffee, drove to a field in Georgetown and I found out we were signed up for a morning 5K in the city where we finally lived together as a family. David and I never had a chance to run a race in our city until now. What better way to explore than with our new Maddie in the picture! We ran as fast as we could and held hands together as a family. That was an adventure I will always remember.
Click on images below to scroll gallery ↓
Morgan Brechler | #AdventureMom to Hadlie
A favorite quote on motherhood: "We have such a brief opportunity to pass on to our children our love for this Earth, and to tell our stories. These are the moments when the world is made whole. In my children's memories, the adventures we've had together in nature will always exist." - Richard Louv
A favorite adventure memory: Being a parent to a fearless, independent, thrill seeking little girl is not an easy task. However, it is the most rewarding. She inspires me every day with her wild spirit and truly does not limit herself when it comes to experiencing life. She is my greatest adventure.
Click on images below to scroll gallery ↓ (photo cred: @dosomethingcool)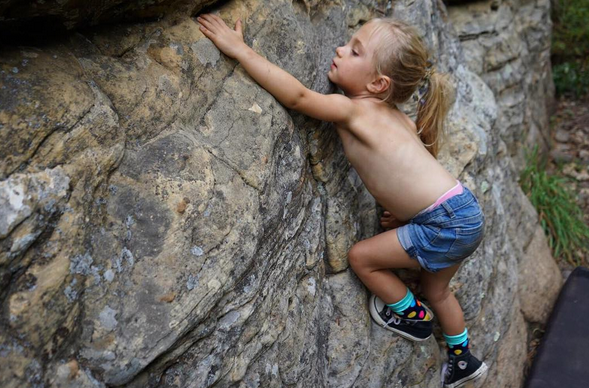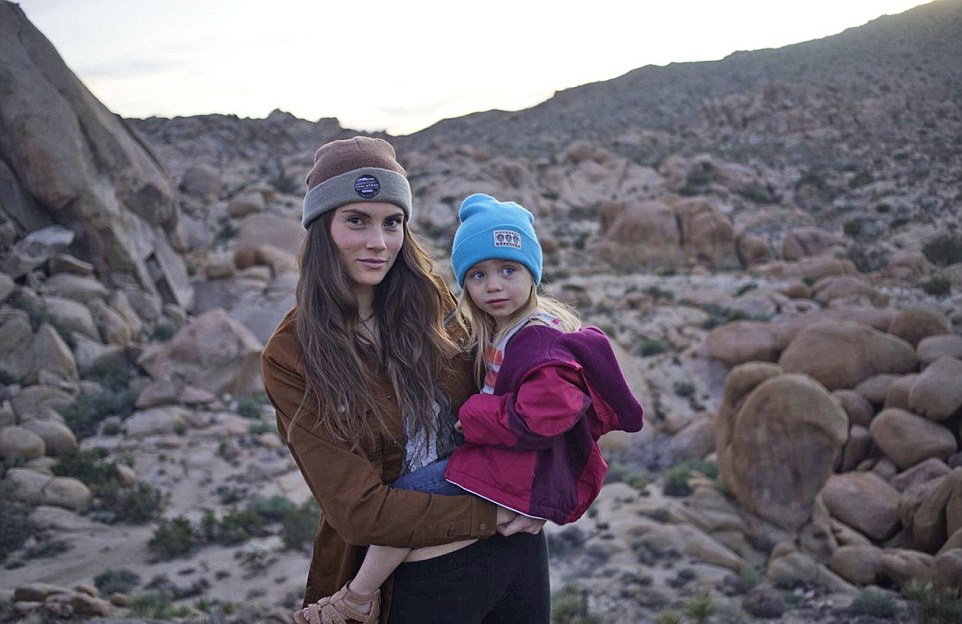 Brooke Froelich | Mother to Huck
A favorite quote on motherhood: "Tomorrow and every other day is going to be magnificent. Keep loving. Keep trying. Keep trusting. Keep believing. Keep growing."
A favorite adventure memory: Hiking with Huck is the best. To be honest, the summits aren't even my favorite part of hiking. It's the hours and hours of the wind in my hair, the baby babbling on my back, and the quiet. These moments with Huck feel really peaceful and meaningful.
And a sweet thank you: My mom always held me close when I needed it and made our home feel like the safest place on earth, yet regularly escaped to the desert with me and encouraged me to travel. My mom tenderly guided and protected me, yet still watched me climb trees a little too high. My mom patiently taught me the importance of cultivating beauty but also let me run around in ripped jeans and grass stained sneakers. My mom taught me to be my best self, but taught me that being selfless is the best version of my self. She taught me to be good--- but taught me that it is more important to DO good. My mother taught me that good women can be the most powerful force on the planet, and have the ability to better their homes, better their communities, and better their world. Mother's Day is a day that we celebrate ALL women who better the world with their tenderness, kindness, and goodness--- with their nurturing hands, intelligent minds, and loving hearts.
Click on images below to scroll gallery ↓
Now go love on your favorite #adventuremom!
Happy Mother's Day.